Three easy ways to get the perfect fit condom.
MyONE has 10 length options and 10 width options, for a total combination of 58 custom fit condom sizes. Your MyONE FitCode (ex. 57F) is the combination of a Girth Number and Length Letter. Choose one of the options below to measure & find your FitCode. First time customer? Once you find your FitCode, follow the prompts on one of the pages below to order.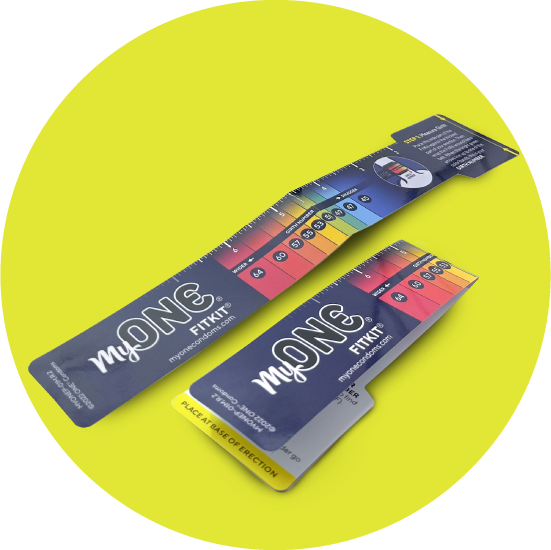 Measure with
the FitKit®.
Print, get it up, measure, and bam!
Get your MyONE size code in minutes.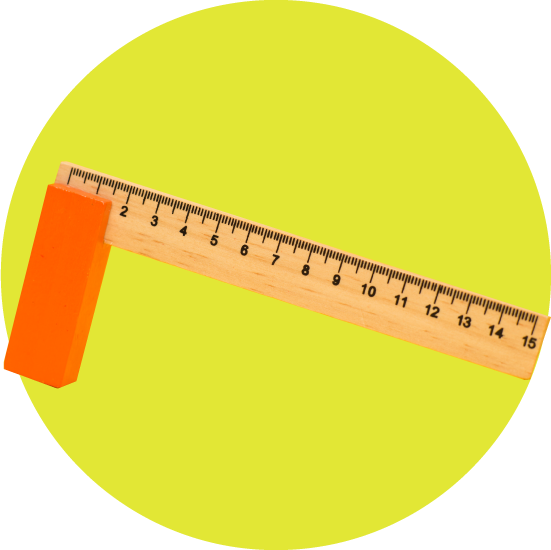 Enter your own measurements.
The old school way to measure. Use a
measuring tape or a piece of paper & a ruler.
When condoms don't fit right, they can cause issues like slippage, erection loss, purple rings, discomfort, and reduced pleasure. It's time to #FixYourFit!